Air Conditioning
We install and repair Bryant air conditioners, AprilAire humidifiers and SpaceGard air cleaners.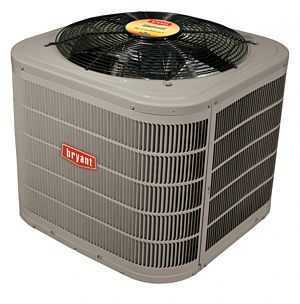 We also repair central air and other air conditioning equipment from:
Lennox
Goodman
Carrier
Payne
York
Rheem
Ruud
Trane
American Standard
Are you experiencing any of these common AC issues?
Refrigerant leaks
Poor cooling performance
Intermittent cooling
Your air conditioner is making noise
Air conditioning odor
Whether you need air conditioning repair or help with cleaning or humidifying the air for your home or business, contact us or call (608) 845-9353.
Why YOU may need an Air Conditioning Tune-Up!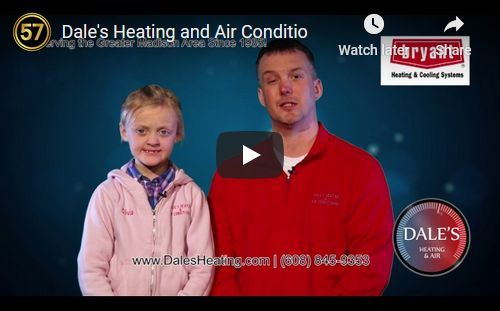 ---
"Dale's technician was very professional and fixed the A/C problem at our home. My wife and I are very thankful for the service."
Pedro, Madison
---
"I have asthma and leave the a/c fan running 24/7. The motor burned out! I called Dale's Heating & air cond. Brian Olson came out, replaced the motor for a VERY reasonable cost. He was SUPER professional. Told all occupants of our townhouse complex to use Dales. About a month later, I ran into a separate problem over the weekend. Called Brian to get him sched'd to come out early the next week. He knows I'm handy & gave me the fix over the phone & didn't charge me a cent. Brian, his company, his service are truly worth a call if your heating & AC unit runs into trouble."
Mike, Verona
---
"I highly recommend Dale's heating and A/C. My A/C died on a Tuesday and Brian came out the same day I called, diagnosed the problem and presented me with my options. I needed a new a/c compressor, but Brian very patiently explained to me that I also had the option to upgrade to a stronger compressor and cooling coil. Not only did Brian fix my A/C but in the end I have a unit that performs much better for the size of my home. Brian at Dale's is a very knowledgeable, fair, honest, kind serviceman."
Matt, Fitchburg